A poor barn climate is often the cause of growth and health problems in young stock.
Young stock is much more sensitive to too low or too high temperatures, too high humidity, too high air speeds and drafts than adult cattle.
TOO LOW TEMPERATURES
We must make a clear distinction between the perceived temperature and the ambient temperature.
Due to drafts and wind, the perceived temperature can be much lower than the actually measured ambient temperature.
Moving air (wind) lowers the temperature.
COLD STRESS
During cold and wind there is a chance that the wind chill will fall below the maximum acceptable lower critical wind chill temperature.
In that case there is cold stress.
The animal must compensate for this cold stress by an extra energy intake so that development and growth do not lag behind.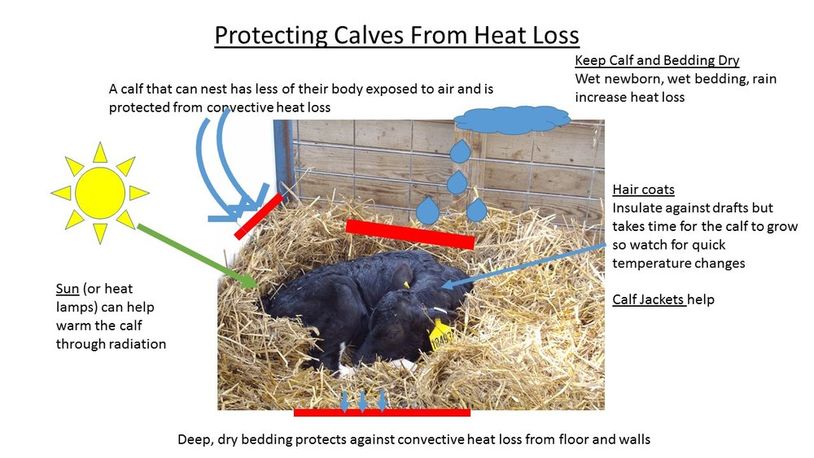 CRITICAL SENSE TEMPERATURES AT CALVES 
The lower critical wind chill for young calves is +10 degrees Celsius.
For calves up to one year old is this -10 degrees Celsius, and for young cattle older than one year is this -15 degrees Celsius.
As the calf gets older, the rumen will develop more.
The animal can therefore produce more heat itself and thus compensate for the low temperature.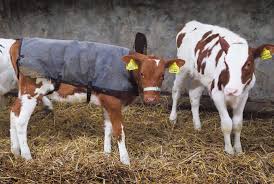 I am in favor of providing a lot of good quality milk at the beginning of the rearing period.
In this way you make optimal and maximum use of youth growth.
The greater the youth growth (and better the rearing), in the first months, the sooner the animal is less vulnerable.
---