It is annoying when your dog does not obey you, or when your horse goes its own way.
Through education, exercise and training, (read: controlled movements), we learn the animal to respect us, and we also understand the animal or the herd better.
BUT HOW DOES THIS WORK WITH CATTLE?
Many farmers say: "Push them in the right direction (by force if necessary). By force they will obey at some point."
Personally, I see it differently!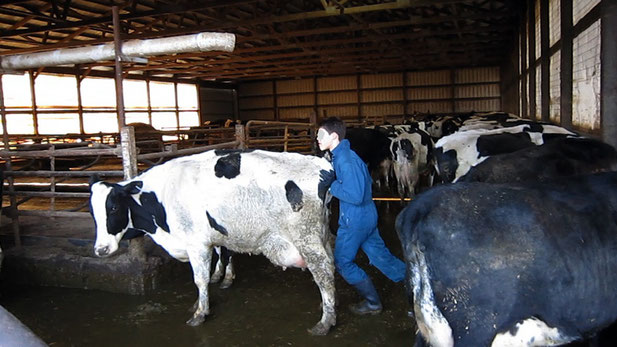 LET THEM MOVE IN A CONTROLLED WAY
We teach horses, ponies and dogs all sorts of things, but cattle are often not trained at all.
Farmers then say that they do not have time to train their cattle.
Which cattle demand the most time from the farmer? 
The animals that do not obey the farmer.
These animals lack trust, they do not accept leadership and they do not tolerate control.
The result: Daily frustration and time-consuming problems.

WHAT CAN WE DO?
Work with cattle daily and start with young calves.
Integrate controlled herding into your daily routine and care. 10 minutes a day, and you will see the difference immediately.
Work WITH your cattle, not AGAINST them. In this way your cattle will trust you and accept you as a leader. You are in control of your animals. 
During my introductions and hands-on trainings at farms and schools, I often compare working with herd animals with driving a car.
Driving a car professionally means that you anticipate on situations by (among others) steering, accelerating and braking.
It is exactly the same when handling cattle and other herd animals! Through your anticipation, the cattle learn to behave and will obey you. 
The result is an animal or group of animals that you have under control. In a safe, efficient, fast and animal-friendly way.  
Leadership through training, respect and trust. Nothing gives more satisfaction than cattle that obey you.
Your Cowmunicator,
Ronald Rongen
---