THE LINK BETWEEN STRESS AND FUNCTIONING OF THE IMMUNE SYSTEM:
Heat stress, one of the biggest problems in today's cattle farming.
I predict that cooling systems in cattle sheds will soon become standard equipment.
My advice for renovation or new construction plans: take into account the installation of cooling capacity.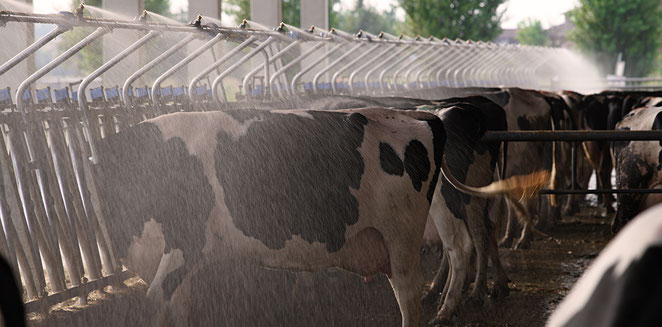 Heat stress is an important risk factor for mastitis and lameness in cattle.
Heat stress increases the risk of lameness. The rest period becomes shorter in cows that suffer from heat stress. (Over) heated cows stand longer to dissipate heat. This puts an extra load on the claws with claw problems as a result.
Standing longer, eating less, less rumination and a higher somatic cell count in the udder. These are all symptoms that can indicate heat stress!
---