As a result of the time change in the daily rhythm, some cows may temporarily produce up to 10% less milk.
The higher the cow's production during the time change, the greater the chance that the animal will react negatively to the time change. 
Recovery from this drop in production varies greatly from animal to animal and from farm to farm.
Fortunately, it is usually limited to a few days.
In exceptional cases, cows will only return to almost their original level of production after one to two weeks.
I deliberately write "almost", because with a 10% drop in production, recovery is often limited to an 8-9% increase.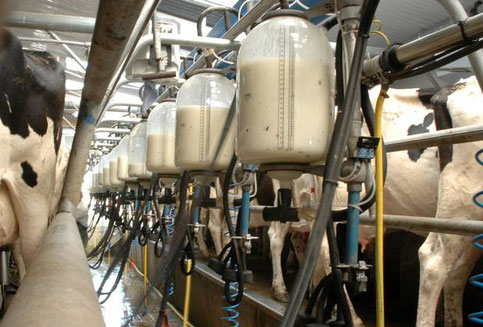 SIMPLE TRICK CAN LIMIT THE DAMAGE:
By not making a one-hour jump, but 2 times 30 minutes, you reduce the effect for the cows.
After two days, you have thus also realized the time difference.
This is not only more comfortable for the cow, but often also for the farmer and his staff.
---