CONSIDERATIONS REGARDING CALF NUTRITION
In terms of nutrition, there are a few important things to remember when it comes to unweaned calves and heat stress.
In cases of heat stress, calves' intake of starter milk/concentrates decreases while their energy requirements (for maintenance),
increase by 20-30%.
Increasing the number of times calves receive milk or milk replacer from 2 times to at least 3 times per day is a good choice.
Offering smaller amounts of fresh calf starter or concentrate more often will help prevent spoilage, and boost intake.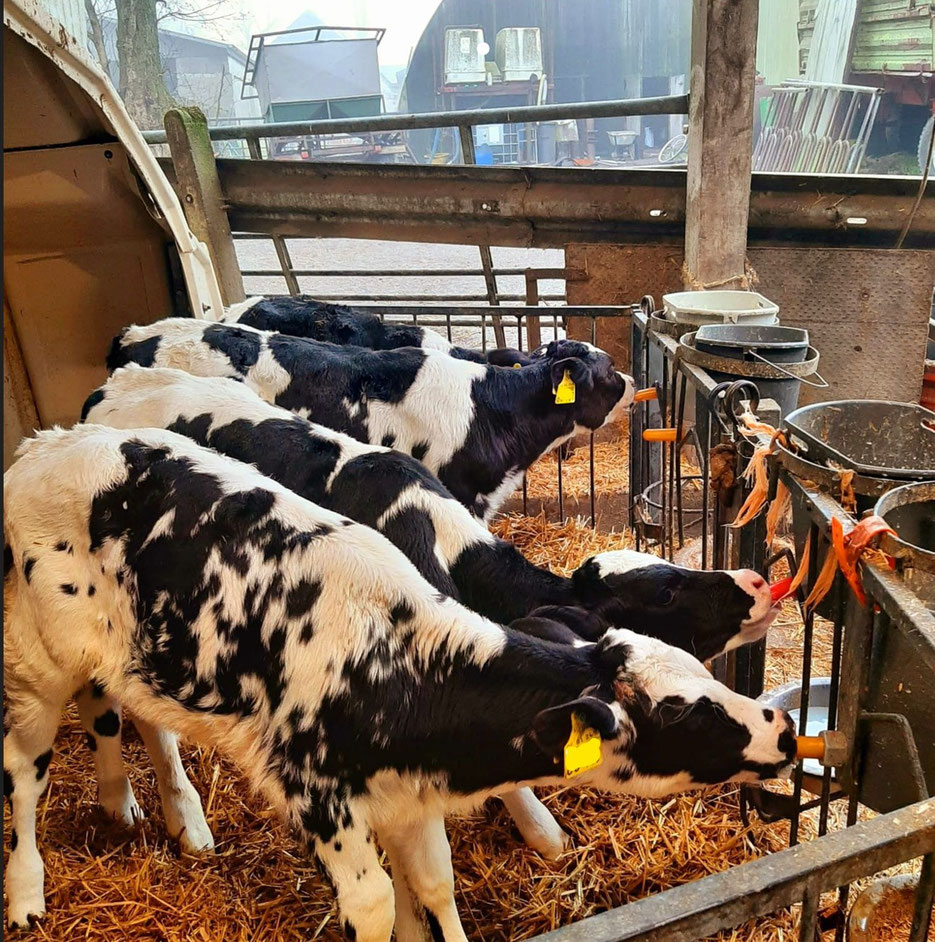 Provide fresh, clean, cool drinking water continuously.
Depending on age, healthy calves drink between 6 and 12 liters of water per day.
Sick calves with heat stress may drink up to 20 liters of water per day.
Recognize the signs of dehydration in your calves as early as possible!
POINTS TO CONSIDER WHEN WEANING CALVES WITH HEAT STRESS
Depending on the starter/concentrate intake during heat stress, and the duration of heat stress, it may be beneficial to postpone weaning for a week or more.
Source text and  photo: Ronald Rongen
---