---
At seminars and (practical) training sessions for livestock farmers, the question "how do you handle bulls correctly?", comes up as standard from the participants.
Often followed by "lively anecdotes, powerful stories and rough tips and advice" from the participants. Everybody has his or her own opinion, which we of course respect. 
In the context of the question being asked, I will give my experiences in a few posts. Not out of sensationalism, but with the aim of a safe, efficient and animal-friendly relationship between humans and animals.
---
Every animal's unique personality can be determined by a mixture of genetic factors and its experiences.
Social, aggressive, fearful, active and exploratory traits will make up the unique temperamental profile of each animal, hence determining their distinct response to the same stimulus.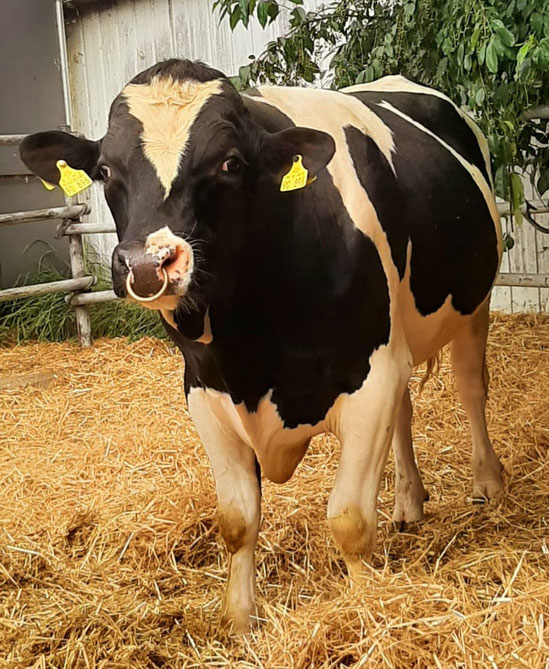 While dairy cows are much more genial and social than most suckler cows of beef varieties, the opposite is the case for bulls of dairy varieties. "Pure" dairy bulls are paradoxically often more temperamental, (sometimes more aggressive), and dangerous than beef bulls. The most common incidents involving bulls occur when they are being moved, both in the pasture and in the barn. In suckler cows, accidents often occur when calves are fitted with ear tags. Bulls with an increased libido are also generally more temperamental.
THE MOST DANGEROUS BULL IS A BULL THAT NOT BEEN PROPERLY SOCIALIZED TO HIS OWN KIND.
When a young bull calf becomes mature at age two, he needs to challenge the top bull in the herd.
If the bull calf has been raised alone and has not had the opportunity to interact with other cattle, he "thinks" he is a person and he wants to exert his dominance over the "herd". This can result in dangerous attacks on people.
---